There are many things you can do to stay healthy. A few of the most important and easiest ones are to eat right, don't smoke, exercise regularly and exercise regularly. It is also important to watch your stress level, and get check regularly with health screenings.
The Main Culprits for Health Problems
The first thing to watch out for and want to avoid are the major killers! First is heart disease followed by smoking and thus cancer. Coronary disease is the most common of heart diseases. Other cardiovascular diseases include stroke, high blood pressure, angina (chest pain) and rheumatic heart disease. The risk factors are family history of early heart disease, age, high blood pressure, high cholesterol, diabetes, smoking, and being overweight and not being physically active. A cardiac risk assessment is also something you can do to determine your risk.
Eat Right to Build a Healthy Body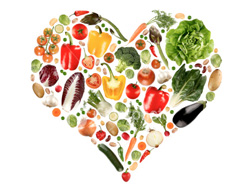 To stay healthy, it is a good idea to eat right which means to cut back on fatty red meat, and greasy high calorie food like fast food which includes many of the fat and calories for an entire day. It is also advisable to eat 5 servings of vegetables a day and keep to a caloric intake which will keep your weight in check as to not to put you at risk for heart disease, diabetes and other illnesses. Fish oil has been found to have benefits. Also sticking with white meat, chicken and vegetable and avoiding starch and sweets help keep the scale from moving up.
Smoking and Staying Healthy
Do not smoke. Smoking is the number one preventable killer of people and includes lung cancer, mouth cancer, cardiovascular disease and so on. Unfortunately, quitting is not easy due to the nicotine addiction and it takes a lot of willpower and other drugs like Chantix and nicotine patches to help with the quit. It is one of the best things you can do to stay healthy.
Exercise is Key in Staying Healthy
Exercising is key in keeping healthy. It is important to start slow with cardiovascular activities such as walking, light weight training and to do it three times a week. It is proper to start slow and build up the time you spend. You can combine moderate and vigorous activities. Joining a gym or working out at home are good habits to start. You then want to increase your activity with jogging, running on a treadmill or outside weather permitting. Weight training is important should increase as that activity needs to be varied to keep you interested and not let your body get used to one particular exercise thus reducing the benefits.
Regular Check-ups and Exams for Staying Healthy
Men from 18-44 years were seventy per cent less likely to visit a doctor in 2007 and 80 per cent less likely to have a usual source of healthcare compared to females. The recommended health screenings for Men are Blood cholesterol, blood pressure, colorectal exam after 50 and prostate cancer screening. Women need to have tests for uterine cancer (pap smears), breast exams (mammograms) and should have their cholesterol, heart, and blood pressure checked regularly.
Everyone wants to live longer and people are doing that these days with advances in medical technology. The issue is following the guidelines and if you are going to indulge off your diet or routine, remember everything in moderation. It is Ok to have a couple glasses of red wine a day or a few beers once in a while. Many activities that are not good for you like smoking, overeating and inactivity are habit forming. Finally, there is a chance that everyone can take advantage of this advice as people live longer, and stay healthier today more than they have throughout human history.